Family Empowerment Circle
Friday 2nd December 2022, 10-11am,
The Woods, Blackhall Farm
Inspired by Jane Goodall – 'I listen to my intuition'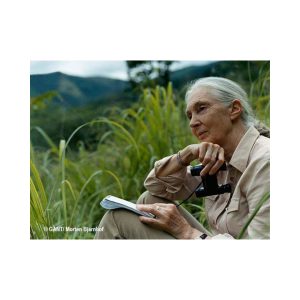 "My mother always taught us that if people don't agree with you, the important thing is to listen to them. But if you've listened to them carefully and you still think that you're right, then you must have the courage of your convictions." – Jane Goodall
The Family empowerment circle brings families together to celebrate themselves through creative, mindful activities and learn valuable lessons from heroines of the past and present. It is a time to press pause on all other activities and share some special time with your family, learning together, being present and building lifelong connection.
This month Jane Goodall reminds us to give our children and ourselves a most important gift: the permission and encouragement to tune into, listen and trust our intuition. We will explore this wise source within and remind ourselves that we can call upon our intuition at anytime for answers and guidance. The intuitive life is one of confidence, inner peace and creative expression. What a gift to give ourselves and our daughters. Join us for engaging activities and thought provoking discussion combining history, art, creativity, mindfulness, meditation, well-being, philosophy, science and plenty of fun!
We will run this circle in the woods of Blackhall Farm in Co. Durham and the price is per family. Please bring a fact about Jane Goodall to share and dress for the outdoors unless the weather is particularly bad then we will be inside.
Suitable for families with children age 6+.
Recent feedback from a family who have attended all of the online circles so far:
"Your circles are brilliant! They are the best bit of home-schooling we've done!"
If you can't make the circle but would like to purchase a box of activities separately, this will be available soon. The Maya Angelou box is great for this time of year and can be purchased here and the Anne Frank box is still available here.