Family Empowerment Circle
Saturday 6th March 2021, 10-11:30am *online*
Inspired by Emmeline Pankhurst and the Suffragettes – "I choose to challenge."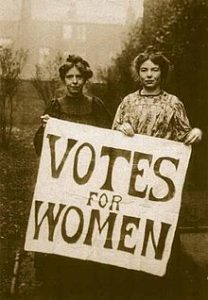 The Family empowerment circle brings families together to celebrate themselves through creative, mindful activities and learn valuable lessons from heroines of the past and present. It is a time to press pause on all other activities and share some special time with your family, learning together, being present and building lifelong connection.
Our next circle will be held the weekend before International Women's Day on 6th March and our affirmation will be 'I choose to challenge' inspired by Emmeline Pankhurst and the Suffragettes. Join us for engaging activities and thought provoking discussion combining history, art, creativity, mindfulness, meditation, well-being, philosophy, science and plenty of fun!
The campaign theme for International Women's Day 2021 is 'Choose To Challenge'. A challenged world is an alert world and from challenge comes change. So join us and let's all #ChooseToChallenge.
You will receive an activity pack through the post containing craft items for the circle, small and wild company kid's tea and other treats and 10% of the profits will be donated to our local women's refuge.
This month we encourage you to contact the oldest lady you know and find out how being a woman has changed in her lifetime – please record your findings to share in the circle. This circle will be online and the price is per family. Suitable for families with children age 5+.
Saturday 6th March 2021: 10 – 11:30am, £15 per family,'Suffragettes'
Recent feedback from a family who have attended all of the online circles so far:
"Your circles are brilliant! They are the best bit of homeschooling we've done!"
If you can't make the circle but would like to purchase the box of activities separately please contact Ruth. The Amelia Earhart/ Amy Johnson box can be purchased here and the Frida Kahlo box is still available here.